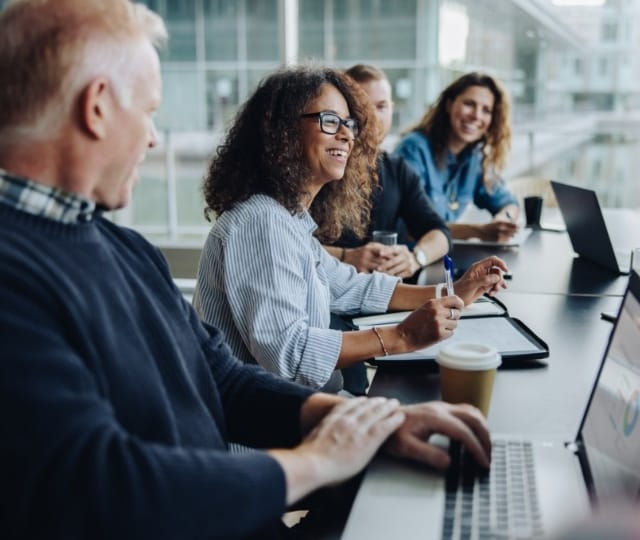 Our Story
Learn how we got started, where we're going, and what sets us apart from other financial institutions.
Santa Cruz Community Credit Union (SCCCU) officially opened its first branch in Downtown Santa Cruz on August 16, 1977. What began as a way to provide credit and financial services to low- and moderate-income residents of Santa Cruz County has expanded into a $189 million financial cooperative with approximately 15,000 members. SCCCU currently has three branches – Santa Cruz, Soquel, and Watsonville – and has been certified as a low-income and Community Development Financial Institution (CDFI) for over 26 years. In fact, SCCCU was one of the first credit unions in the nation to become a CDFI and is well-known nationwide.
"The founders of the Credit Union crafted a guiding principle, which is to improve the quality of life for everyone in our community, especially those without a voice. We still live by this principle every day," explained Beth Carr, President/CEO of SCCCU. "We believe in empowering those who the status quo has marginalized. That is the lens we use before we do anything at the Credit Union."
And together with the community, SCCCU has attained remarkable achievements by maintaining a steadfast commitment to its mission to promote economic justice for all. With over 55 employees, the Credit Union provides much-needed affordable financial services to Santa Cruz County and North Monterey County.
The SCCCU Difference
We're a not-for-profit financial cooperative where you have a say in your financial future.
Our primary mission is to strengthen our community.
We are environmentally conscious in all we do.
We pass along revenue to our members in the form of lower loan rates, higher savings rates, and charitable donations to help those most vulnerable in our community.
Read Our Blog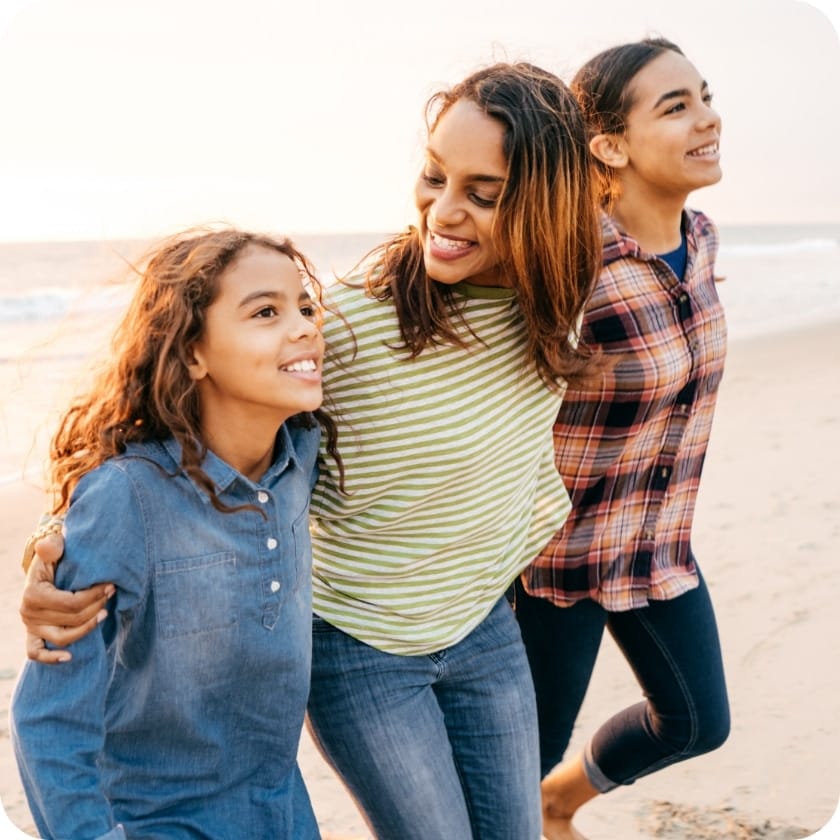 Meet Our Board
In 1987, I co-founded Hutton Sherer Marketing Advertising Design, retiring in 2017 after 30 years in business. Precious boards I've served on include: Workforce Investment Board of Santa Cruz County; Leadership Santa Cruz County; Santa Cruz Chamber of Commerce; Cabrillo Festival of Contemporary Music; Alzheimer's Association; Small Business Development Center; and Pajaro Valley Performing Arts Association.
My previous service on only local non-profit boards reflects my belief in playing a role to improve our community. I intend to lend my organizational expertise to the credit union and serve in any other way, as requested.
I earned a Ph.D. from Indiana University in Organizational Communication and taught at a university in the Chicago area for three years. I moved to Santa Cruz in 1984 and taught at San Jose State University and then Cabrillo College. I taught at Cabrillo College on and off since 1985 in both Marketing and Communication Studies.
I have lived in Santa Cruz for 28 years. I am an experienced business leader and entrepreneur who successfully took two companies from product concept to mass-market to acquisition. I'm currently a co-founder of a startup. In addition, I have served on the board of directors of a non-profit organization as well as serving on various non-profit committees. Before becoming an entrepreneur, I worked as a technical consultant and product specialist in the medical diagnostic industry. I hold a bachelor's degree in biological sciences from California Polytechnic, San Luis Obispo. When I'm not working, I enjoy spending time in nature with my family, friends, dog, and horses. My other interests include reading, family health and nutrition, volunteerism, and community-supported agriculture.
As a female and minority business owner in Santa Cruz for the past 22 years, I have benefited directly from the charter by SCCCU to provide economic opportunity to community members. Through my experience, I hope to ensure continued success and efforts to promote economic justice for the most deserving members of our community. I feel blessed to live in an amazing city and would be honored to continue to hold this seat on the Board of Directors for SCCCU.
Economic justice is a core value of mine, so bringing my 20 years of financial and tax accounting experience to SCCCU is a truly wonderful opportunity. My wife, Lisa, and I are blessed to be living and working in Santa Cruz and serving on the Board of our Credit Union is an ideal way for me to contribute to our community.
Over the years, I've volunteered for Big Brothers and Big Sisters of Santa Cruz County, the Homeless Services Center, and other not-for-profit entities around the county. My goal for my tenure at SCCCU is to apply my experience in finance and management for the benefit of our Credit Union and its membership.
I have been a member of the Santa Cruz Community Credit Union for more than 40 years.
I retired in 2013 after working as public employee for 30 years: 24 years for the city of Santa Cruz and six years for the city of San Jose. In Santa Cruz, I started working in the Santa Cruz Traffic Engineering Division as a traffic engineering technician and was promoted to Parking Programs Manager. From 2007 to 2013, I worked in the San Jose Transportation Department as the Off-Street Parking Manager.
I believe that my longtime experience with Downtown Santa Cruz, as well as my relationships with the City of Santa Cruz staff will help the Credit Union in dealing with some of the challenges and opportunities the headquarters faces Downtown. I have municipal finance and accounting experience based on my years of working with division and department budgeting and reporting.
Based on my volunteer service, I have a strong understanding of nonprofit finance and reporting requirements. I currently serve as the vice-chair of the Santa Cruz Downtown Commission, which advises City Council on Downtown issues including parking. I am also vice-president of the Santa Cruz Education Foundation, which serves students, staff, and teachers in the Santa Cruz City Schools. Finally, I serve as Secretary for Cyclists for Cultural Exchange, an organization which works to promote peace and understanding through the use of bicycle touring as a platform for cultural exchange. I welcome the opportunity to serve the Credit Union's members on the Board of Directors.
I have been a Santa Cruz business community member for over 30 years, including graduating from UC Santa Cruz in 1993. I am impressed by the values of the locally owned, strong civic-minded businesses throughout the county. My professional focus is real estate lending. Having worked in the industry for many years, I have unique skills to bring to the board.
During my time on the SCCCU board and the Community foundation DPAC committee, I have witnessed the enormous impact a relatively small loan or grant can make on a new business, first-time home buyer, or non-profit. Local resources make this possible and keep our community thriving.
Today, I share my time between my locally owned business and volunteering as an advisory committee member for Girls Inc. of the Central Coast. It would be an honor to continue to serve the Credit Union and my community as a volunteer member of the SCCCU Board of Directors.
I am an active and committed community member. Throughout the years, I have served on the boards of the Hispanic Chamber of Commerce of Monterey County (as a Director and Treasurer), the Santa Cruz Volunteer Center, the Pajaro Valley Chamber of Commerce, and SCORE of Monterey Bay, as well as several years previously on the Credit Union's Board as the Chair.
My expertise includes SBA, home mortgage and personal financing, small business management, community, and business relationship building, training and community skills, sales, mergers and acquisitions, and social media marketing.
I feel an alignment with the Credit Union's values of honesty and integrity in business, social and personal life. I also teach my sons the importance of these values as they grow into productive human beings in society.
Serving on an Executive Board or Committee with Santa Cruz Community Credit Union will be an honor and an excellent opportunity to continue providing Santa Cruz County with the resources and tools the public and local businesses need to grow while strengthening our community and economy.
Bonnie is the Director of Economic Development and Housing for the City of Santa Cruz (the successor organization of the Redevelopment Agency). In her role, she promotes business creation and growth, infrastructure development, and property management in the City of Santa Cruz. She received her Bachelor's Degree from Tulane University and a Master's Degree from the University of Michigan.
Supervisory Committee
As a retiree, I have focused on volunteering in the community by tutoring foster children, raising funds for a homeless children's center, participating in local and national political campaigns, and working with the Santa Cruz County Supervisors and our community on a local bond issue. I have also spent time coaching students at the Santa Clara University Graduate School of Business.
During my career, I worked in both the public and private sectors. I managed and taught educational programs for institutionalized youth with severe disabilities. Additionally, I negotiated and managed budgets up to $15 million and managed many corporate and business development projects, leading valuation and acquisition teams. Lastly, I helped executive staff at large companies develop corporate strategies and business plans.
As a former Board member, I was privileged to learn what a difference SCCCU makes in people's lives, not only through its products but also by providing financial education and lending to community partnerships. This strongly resonates with my love for this community and my efforts to "think globally and act locally."
In my role on the Board of Directors from 1979 to 2001, I watched the Credit Union grow and change. I am proud of the impact we have made and continue to make in our community. I am passionate about the community development work we do here at the Credit Union and excited to continue to share my enthusiasm and support for it.
I recently retired after working for over 35 years in the Silicon Valley at various technology firms, such as Apple Computer and Juniper Networks, in customer service. I also have a financial background with analytical skills that have served me well with the auditing activities required at the Credit Union.
Financial Literacy for Our Community
Providing personal finance  knowledge for community members is key to our mission. We are proud to work closely with an ever-growing list of schools and organizations:
Cypress High School
Diamond Technology Institute
Pajaro Valley Shelter Services
The Volunteer Center
Homeless Garden Project
In the Community